Muharram Mubarak wishes or messages help you if want to remind your closest friends and family members about the month of Muharram.
Muharram (first month of the Islamic calendar) is considered to be the second holiest month after Ramadan.
The general meaning of Muharram is "banned", "forbidden", "illegal", "illicit", "unlawful", or "unauthorized" during which warfare is forbidden.
The sighting of the new moon of the new Islamic calendar ushers in this holy month and is one of the four sacred months mentioned in the Quran.
The month of Muharram is well-known because of the historical significance and murder of Hussain ibn Ali, the grandson of Prophet Muhammad (P.B.U.H).
Muharram has been given religious importance as we pay respect to the martyrs of Karbala.
Being a Muslim, the month holds importance to both the sects – Shias and Sunnis – in the religion Islam with the sole ambition to spread the message of peace and love.
Shias begin mourning from the first night of Moharram and continue it for ten days until the 10th of Moharram, also known as the Day of Ashura.
The last days of Moharram up until Ashura are the most important because those were the days in which Hussain, family, and his followers which also included women, children, and elderly people were deprived of water and were brutally killed by thirst and hunger by the army of unjust and terrorist ruler Yazid.
The surviving members of Hussain's family and followers were taken captive and imprisoned in Damascus.
Sunni Muslims practice fasting on Ashura and remember the martyrs of Karbala in their special prayers while the Shia Muslims mourn in the form of processions on the streets in different countries around the world by beating themselves and making themselves suffer in many ways and tortures.
This is their way to encompass sympathy and sorrow.
A month this holy must be remembered throughout our lives.
To help with that, you can make use of Muharram Mubarak wishes or messages that you can send to your friends and family, reminding them of the sacrifices of leaders.
It is a lesson for us to realize how we must fight for our religion, Islam, and even die for it.
You can also use these messages to wish someone a happy new Islamic year, wishing them luck and peace, since Muharram is the very first month of the Islamic calendar.
With that being said, let's get started.
List of Muharram Mubarak Wishes/ Messages:
Following are some of the best Muharram Mubarak wishes or messages for 2023 that you can make use of.
1. As the new Hijri year approaches, let's take a moment and pray for the year full of peace and blessings. May the new year bring about new opportunities, happiness, and successes in our lives. May Allah bless you throughout the new year. Happy New Hijri Year!
2. In this month of Moharram, May Allah shower you with gifts of love, bravery, wisdom, contentment, health, patience, cleanliness, success, opportunities, promotions, friends, and discoveries. Happy New Islamic Year!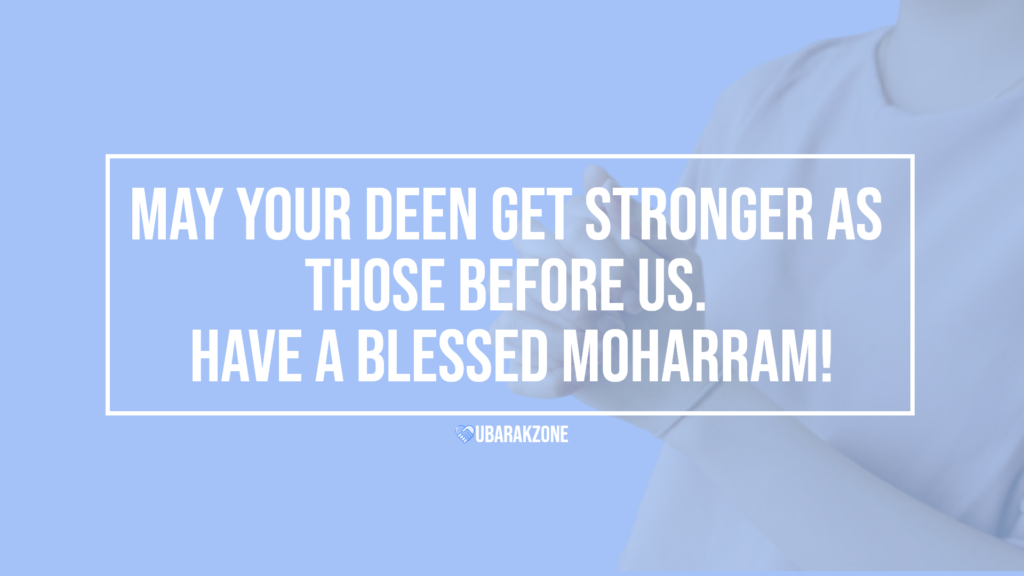 3. May your deen get stronger as those before us. Have a blessed Moharram!
4. This Moharram, let's admire the noble sacrifice of Imam Hussain because he accepted the death and torture in front of the unjust authorities without submitting to them, marking a victory. Muharram Mubarak!
5. In this holy month of Moharram, may Allah give you the strength of Hussain ibn Ali of the Day of Ashura for the cause of the uprising of Islam and its tenets.
6. May you have a conscience and faith of Hussain and his followers and give your life for Allah. Have a blessed Moharram!
7. Alone we worship and alone we ask for help, for each and everything. May your faith in him always brings you peace and prosperity. Have a blessed Muharram!
8. All the praises be to Allah to whom we belong and to whom shall we all return. To whom belongs all the things that are in heaven and hell and to whom belongs the whole universe. Have a blessed Moharram-ul-haram!
9. Today is the last sunset of the Islamic year and I pray to Allah that all of your worries set down with this sunset and a new beam of the year spread happiness and joys in your life. Happy new Islamic year!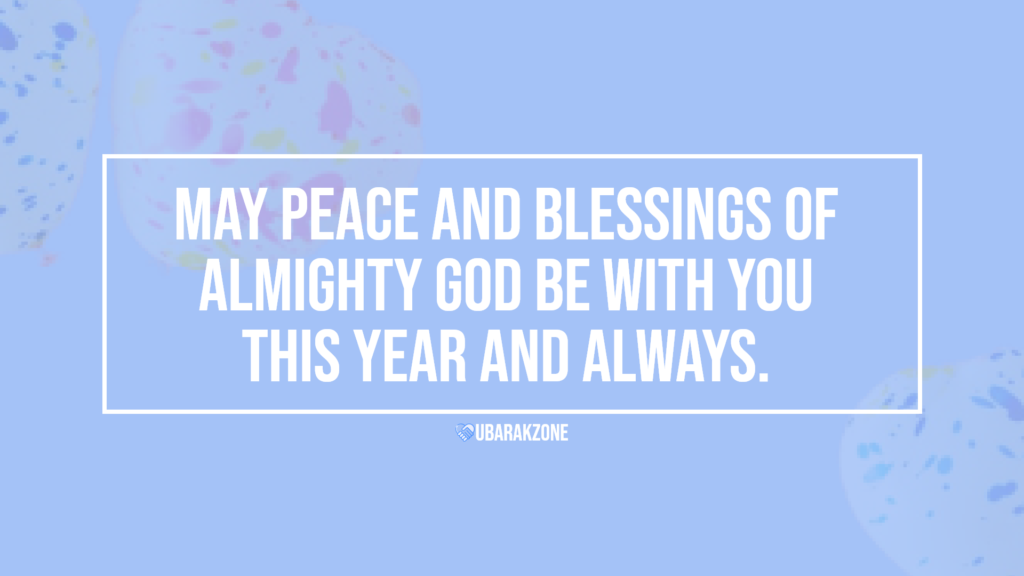 10. May peace and blessings of Almighty God be with you this year and always. Muharram Mubarak to you and your family.
11. Let us believe in the messenger of Allah and follow the light which has been down with him. Let's make a purpose of life to sacrifice ourselves for the propagation of Islam and spread the teachings of the Holy Quran and our prophets. Welcome to Moharram!
12. The bottom line of every trouble in life is praying. If you're tired or sick, pray. If you're emotionally overwhelmed, pray. If your life seems perfect, pray. If you lack the direction and life seems out of your control, pray. If the circumstances of your life seem well within your expectation, pray. Whatever you do just remember to pray. Have a blessed Moharram-ul-haram!
13. "My son Qassim, a day will come when my brother Hussain will be facing an enemy army of tens of thousands. That will be the day when Islam will need to be saved by the sacrifice. You must represent me on that day" -Imam Hassan (A.S). Have a blessed Moharram!
14. Imam Hassan said, "Patience is the treasure among the treasures of God that Allah does not grant except to the person that is noble to him". Forgiveness is the best revenge to take. Happy Moharram-ul-haram!
15. The Messenger of Allah Muhammad (peace and blessings of Allah be upon him) said: "The best of fasting after Ramadhan is fasting of Allah's month of Muharram". May Allah give us the strength to perform all of the obligations and fasting on Moharram. Have a blessed Moharram-ul-haram.!
16. "So do not claim yourselves to be pure; he is the most knowing of who fears him." Happy Moharram!
17. Every person bears a good morality in character. We only have to look at their behavior not at who they are or from where they belong. May this Moharram remove the barriers we've built ourselves and help us get together. Have a blessed Moharram!
18. Have a blessed Moharram-ul-haram greeting to you and your family. May this new Islamic year furnish you with deeper faith, increase your commitment towards Amal-e-Saleh, and broadens your life with piety. May Allah accept all of your efforts and good deeds. Have a good Moharram!
19. On this new Islamic month, I pray to give you my blessings, I wish to brighten up your moments, I cheer to pave the way for you, and I wish a blessed Moharram to you!
20. Moharram is the month in which justice rose against injustice, truth rose against falsehood, and proved that in the course of history, the truth has always triumphed over the falsehood. Have a blessed and peaceful year ahead. Have a blessed Moharram!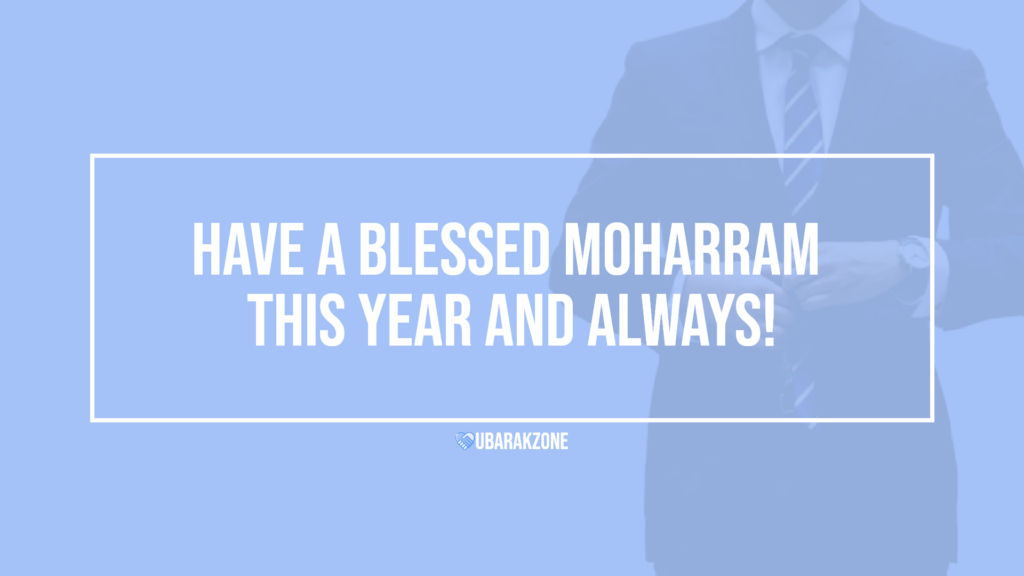 21. May this new Moharram bring many opportunities your way, to explore every joy of life, turning all of your dreams into reality and all of your efforts into achievements and may your resolutions for the day ahead always stay firm and active. Have a blessed Moharram this year and always!
These are all of the best Muharram Mubarak wishes or messages that you can make use of right away.
Feel free to let us know if you wish to add your own Muharram Mubarak wish or message to this list.